New Ford Mustang for Sale in Shawnee, KS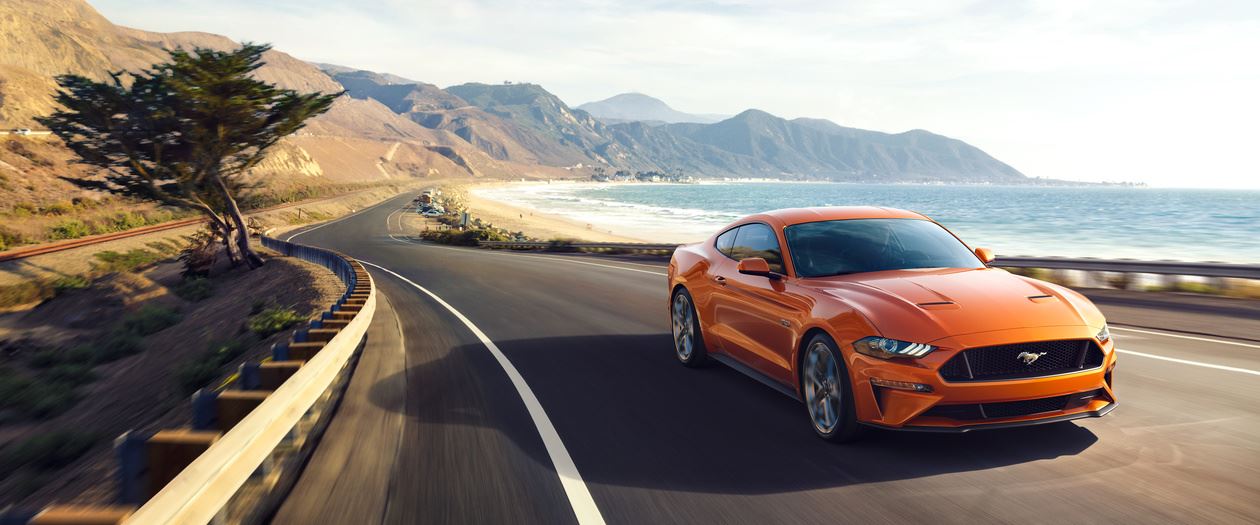 The New Ford Mustang is Ready to Create a Thrilling On-Road Experience
Ready for your new ride?
One of the most important parts about shopping for a new car that is ready to offer you plenty of performance, as well as a driving experience that can offer you a ton of excitement, you are going to want to check out a new Ford Mustang. The Ford Mustang is by far one of the best possible highly sought after and popular performance cars around and here at Shawnee Mission Ford in Shawnee, KS, we are proud to help you experience this incredible performance car!
What Can the New Ford Mustang Be Prepared to Offer?
When you begin to look at the new Ford Mustang you are going to love that this SUV is ready to impress with some outstanding amounts of power on the road and a driving experience that can really stand out. The new Ford Mustang comes in a choice of eight unique trim levels, each ready to impress with great features and technology. The trim levels are Base, Premium, GT, GT Premium, Bullitt™, Shelby GT350®, Shelby® GT350R, and Shelby® GT500®, and can allow you to make driving all over the Olathe and Overland Park areas much more special!
One of the best parts about the new Ford Mustang is how much performance can be packed into this modern and stylish performance car. There is a number of different engines that you can enjoy according to the trim level you choose. For example, for the first few trim levels, drivers can take on the road with the 2.3L EcoBoost engine or the 2.3L High Performance engine, each of which will offer more than 300 horsepower. For both the GT and Bullitt® trim levels, you can take your adventures with a stout 5.0L V8 engine! But, for the most power and performance imaginable, the Shelby GT350® and Shelby® GT500® are the choices for you with a 5.2L V8 with Flat-Plane Crankshaft engine in the Shelby GT350® or the truly remarkable, 5.2L Supercharged Cross-Plane Crank V8 Engine in the Shelby® GT500®:! With either of those two engines, drivers from the Kanas City, MO or Topeka, KS area are going to be ready to enjoy the regular roads or the track!
Get ready to shop for one of these models by scheduling your test drive right now!
Enjoy Shopping for a New Ford Mustang More
If you are looking to shop for one of the best new Ford Mustang models around the St. Joseph, MO area, you are going to want to come over to Shawnee Mission Ford where the new Ford Mustang is ready to stand out! Simply apply for credit today today and get ready for a better shopping experience.
See you soon!