New Ford F-350SD for Sale in Shawnee, KS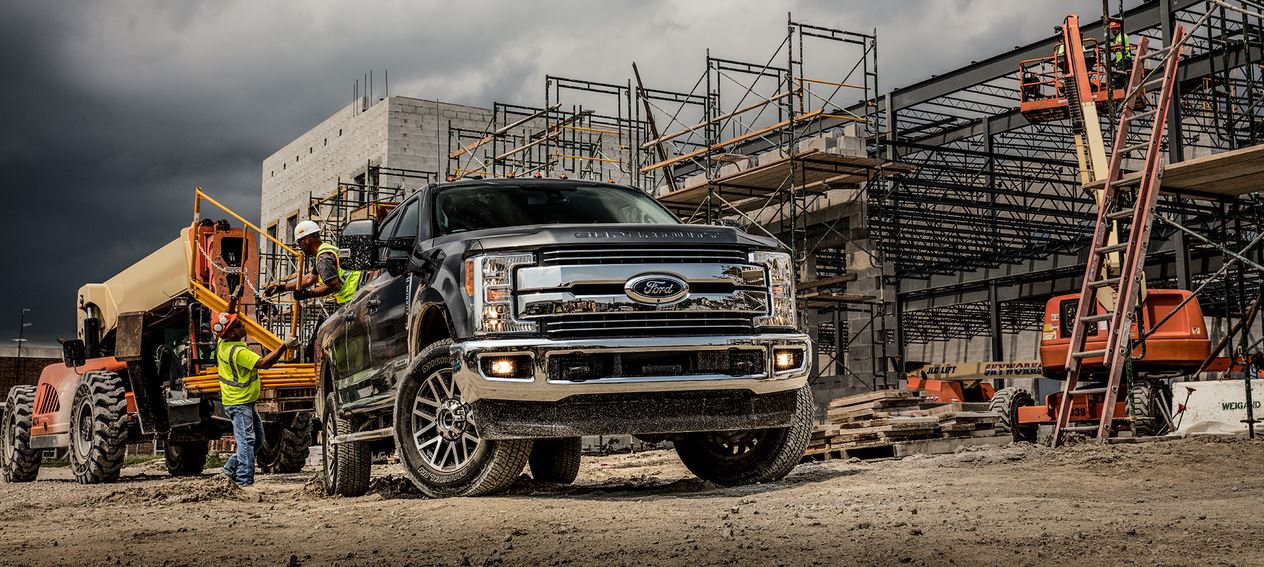 Check Out the New Ford F-350 Super Duty Truck at Shawnee Mission Ford
At Shawnee Mission Ford, we couldn't be more excited to show you just ho impressive our selection of vehicles really is. With our help we know that you can get the right model at the ideal price, and you can fall in love in n time at all. Read on to fall in love with the ever powerful Ford F-350, and then give us a call today to schedule a test drive at a time that works for you.
The Ford F-350 Super Duty
We know that you are in the market for a vehicle that absolutely crushes the competition, and it's a good thing that you turned to us. We have the undeniable Ford F-350 Super Duty in stock, and this baby is really ready to work. Right off the bat Shawnee, Olathe, and Overland Park residents will be impressive with this tough truck's capability statistics. This beast offers up with up to 24,200 pounds of towing capacity, depending on which Super Duty model you choose. With towing like that you can take on any job and any adventure.
Another reason that this truck will be the perfect fit for the Kansas City, Topeka, and St Joseph, MO area is because of all it can provide you on the interior. This model features some of the latest and greatest technology available, and will also make your life easy when it comes to ensuring your comfort. Available climate control, as well as plenty of high quality materials, all help you to remain on top.
At Shawnee Mission Ford we are eager to provide you with access to an incredible selection of vehicles. We also offer up with an impressive financial department that will work with you through the process of finding the perfect model and getting pre-approved. We welcome you to reach out to us to schedule a test drive today.